A Cheap RGB SCART to HDMI Scaler
Having been burned by a couple of the cheaper SCART to HDMI converters that only convert composite video, I was cautiously pleased to find this model for only £26 on Amazon that seemed to support RGB, which offers much better image quality.
I'd been looking for an RGB SCART adapter for some time because, although the kitchen TV supports the low resolutions that 8-bit machines output, the family room TV doesn't. So some sort of scaler was required. I'm not that interested in retro gaming to spend big money on a proper scaler like OSSC or a RetroTink, but I'm also quite fed up of playing retro games standing in the kitchen when there's a perfectly good sofa in the next room.
Anyway, this is how it arrives: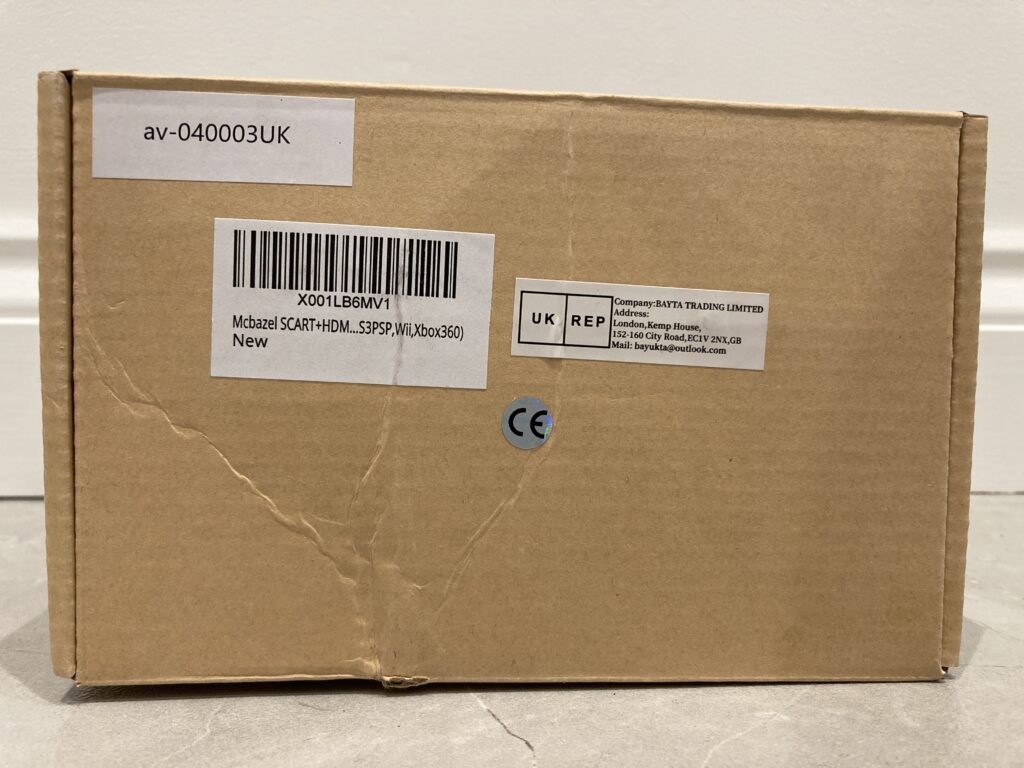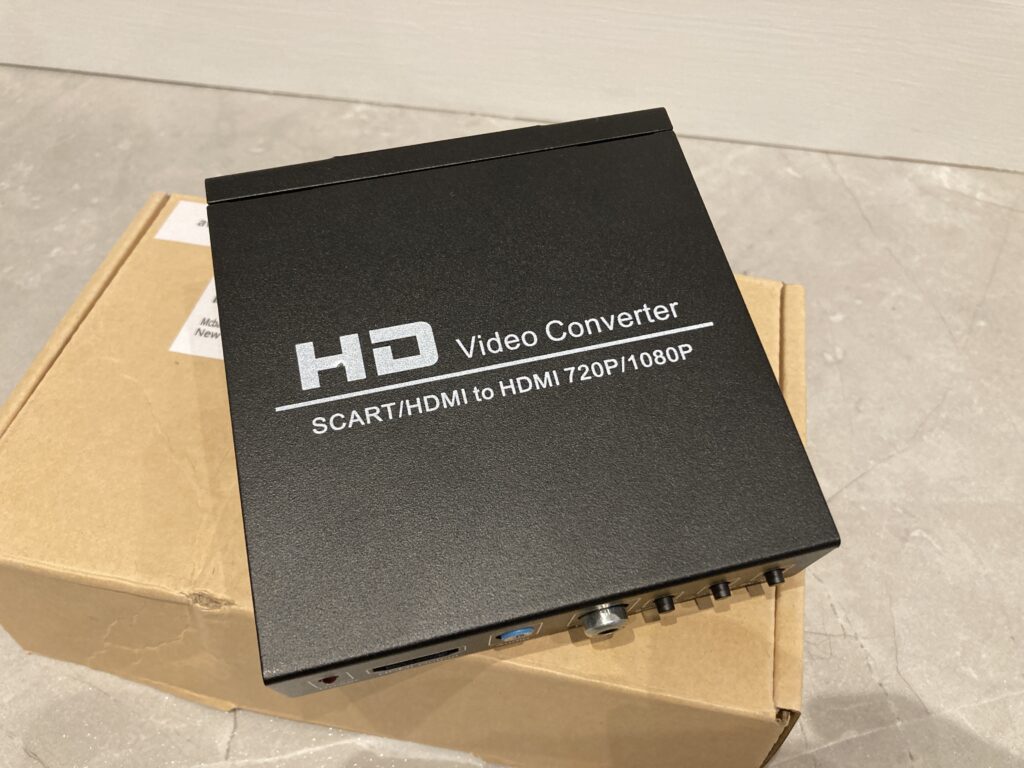 And here's the front and back: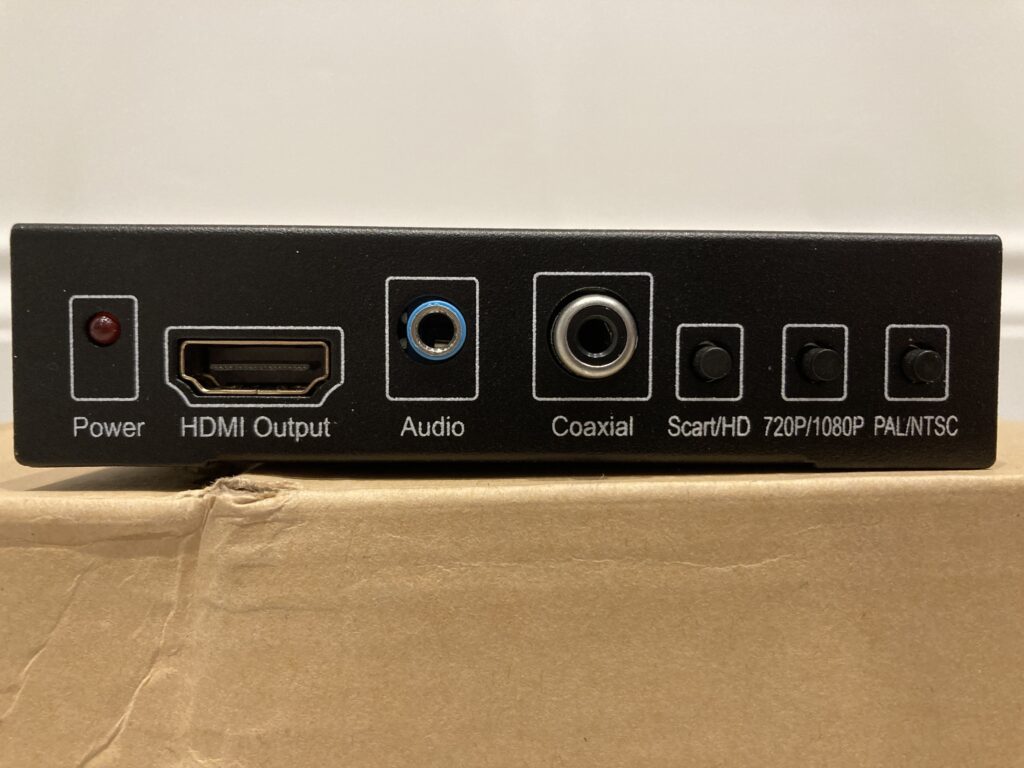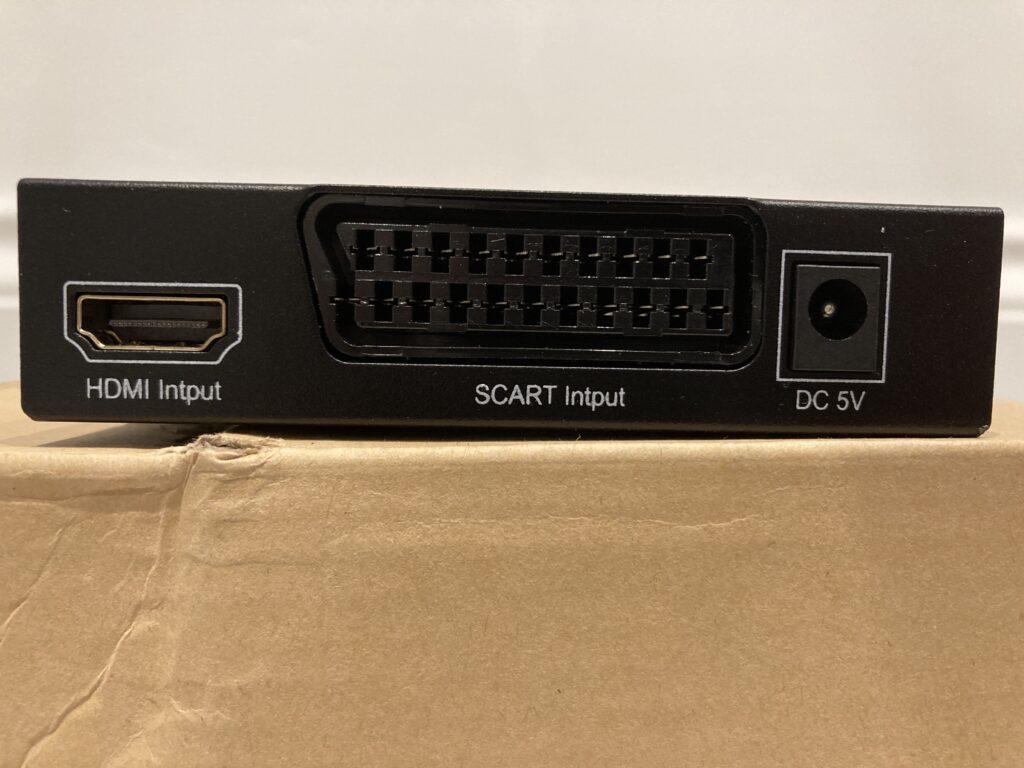 Although the box is branded "Mcbazel", the unit appears to be on offer under at least a few different names including "Linkfor", and for as little as about £18 on AliExpress. Given that I wanted the option to easily return it if it didn't do RGB, I opted for Amazon.
There are a number of videos describing this or similar items on YouTube.
The buttons are a little more complex than you might expect. SCART/HD works does the obvious, but pressing the 720p/1080p button cycles through:
800×600 @ 60Hz
1024×768 @ 60Hz
1280×1024 @ 60Hz
1280×720 @ 50Hz or 60Hz
1920×1080 @ 50Hz or 60Hz
50Hz / 60Hz can be selected via the PAL/NTSC button, but only in the 720p and 1080p modes. The "computer" modes are 60Hz only.
And here's the result of connecting up the Sega Master System to my 49″ LG TV: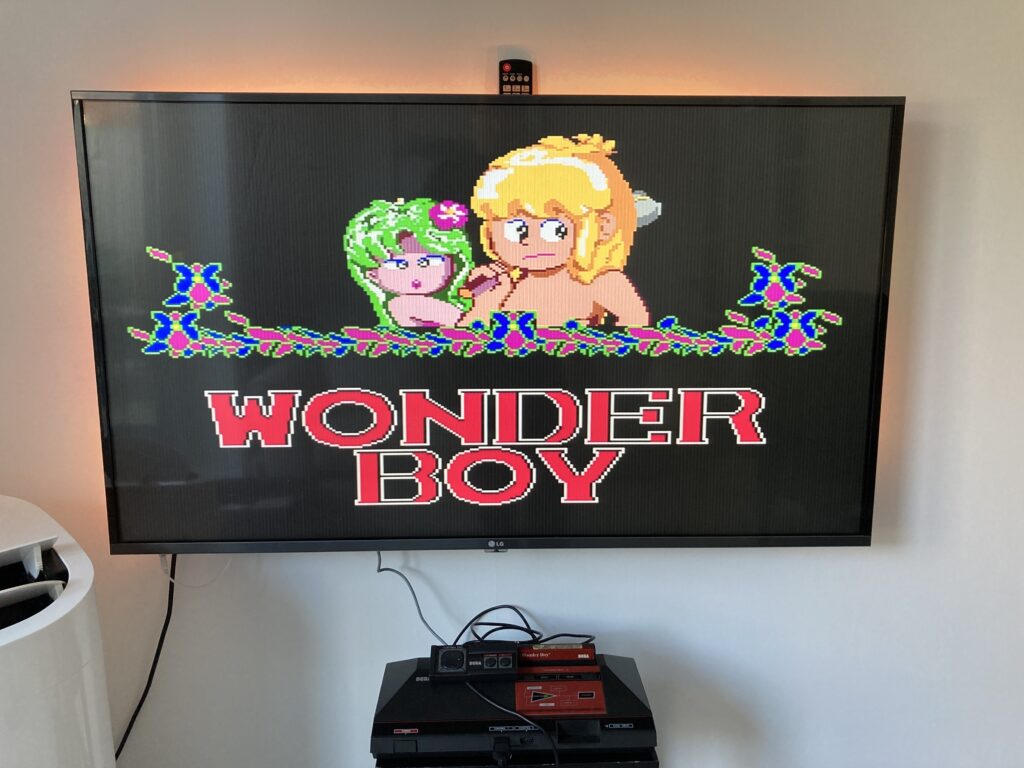 It's not at all bad, although the SMS has the "jail bars" effect that unmodified Master Systems always suffer from. I'm also planning on using it with my BBC Master 128.